Vitek Vanecek Gets First NHL Shutout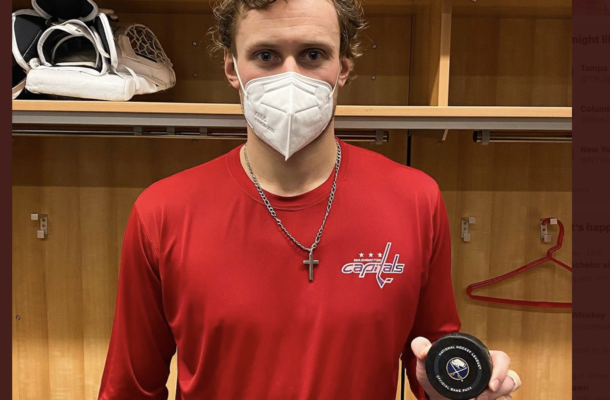 (via the Caps)
Caps goalie Vitek Vanecek got his first career NHL shutout on Monday, which was long overdue considering he already has 15 professional shootouts with the South Carolina Stingrays and Hershey Bears since he was drafted in 2014.
The 23-save shutout came against a relatively bad Buffalo team, as the Caps cruised to a 6-0 victory. The shutout required a whisker of luck as at least one shot got past Vanecek, hit the post, and was then whiffed on by a Sabres player. Vanecek is now 12-5-0-3.
"I was waiting for the 21 games, and I was so happy we do it today," Vanecek said in the postgame news conference. He also said he was first going to call his girlfriend, who is at a hotel in Washington, then his family and then hist friends.
By the way, Vanecek was not one of the stars of the game. The stars were T.J. Oshie, Justin Schultz and Dmitry Orlov.
Congratulations to Vanecek for his first NHL shutout and here's to many more.