Zdeno Chara Is Oldest Capitals Player to Score a Goal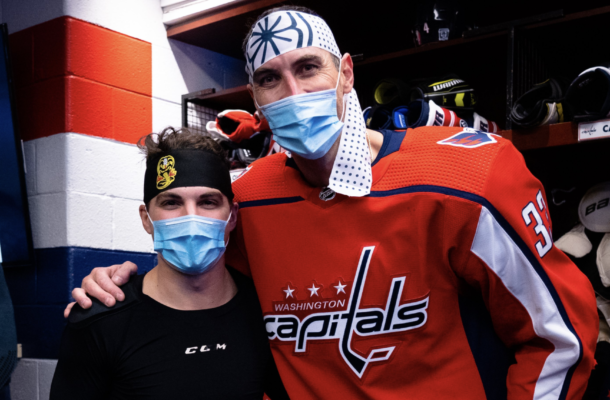 5'8 Conor Sheary and 6'9 Zdeno Chara, via the Caps
Zdeno Chara set some Caps records immediately upon joining the team: He was both the oldest player in team history, at 43, and the tallest, at 6'9.
Now, he's the oldest player to score a goal for Washington, as he tallied in the second period against the New York Islanders. The entire bench tried to hug him afterward.
The second oldest player to score for the Caps was 41-year-old Doug Mohns in 1975, so this is a really old team record.
His goal song, "Breakout" by the Foo Fighters, played after he scored.
According to the NHL, Chara also became the fifth defenseman in NHL history to register a multi-point game at age 43 or older, joining Doug Harvey (5x), Tim Horton (2x), Chris Chelios (Oct. 20, 2007) and Allan Stanley (March 20, 1969).
Zdeno Chara with a BLAST and that's his first goal for the @Capitals! 🚀

Check out that reaction from the bench. 🥰 #NHLonSN pic.twitter.com/iu4KPYGdxA

— Sportsnet (@Sportsnet) January 29, 2021
The @Capitals bench after Zdeno Chara scored his first with the team.#AllCaps pic.twitter.com/kNFIuvjy9F

— NHL on NBC Sports (@NHLonNBCSports) January 29, 2021