Tom Wilson and Halle Bobblehead!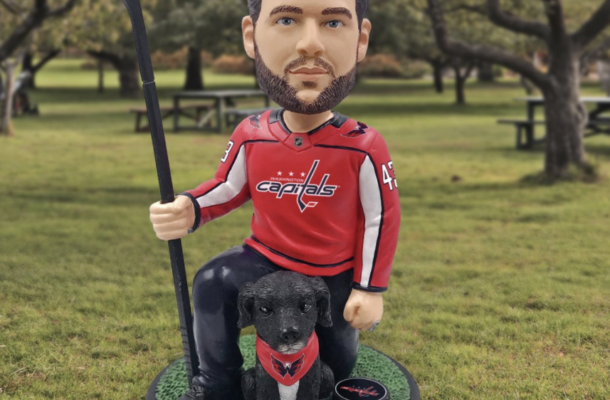 As we sit at home without hockey, we have time to think about the thousands of Tom Wilson volleyball bobbleheads that are stuck in limbo. But thanks to FoCo, we have another Wilson bobblehead to keep us company. FOCO and the Washington Capitals announced a bobblehead of not only Tom Wilson, but his new dog Halle!
Use coupon code CAPSOUTSIDER10 for 10% off!
A portion of the proceeds will go to the Wolf Trap Animal Rescue, "an established not-for-profit 501(c)(3) business that currently operates by remote location to facilitate operations for transport, foster, and adoption events to aid in the rescue of puppies and kittens whom are at risk of euthanasia by shelters in Mississippi and other states of the South."
Not only is this an amazing bobblehead, but it's for a great cause too which makes it worth the $45 to add it to your collection.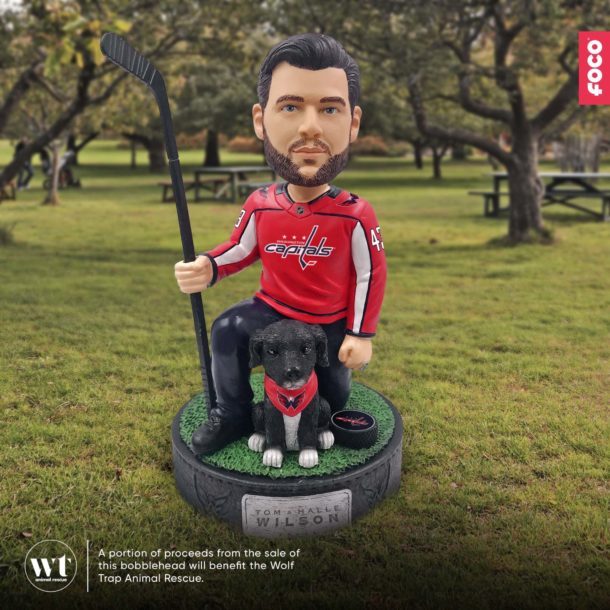 See all previous Capitals, Bears, Stingrays bobbleheads and more in our: